UVAC National Conference 2022
23rd November 2022 @ 9:00 am

-

4:30 pm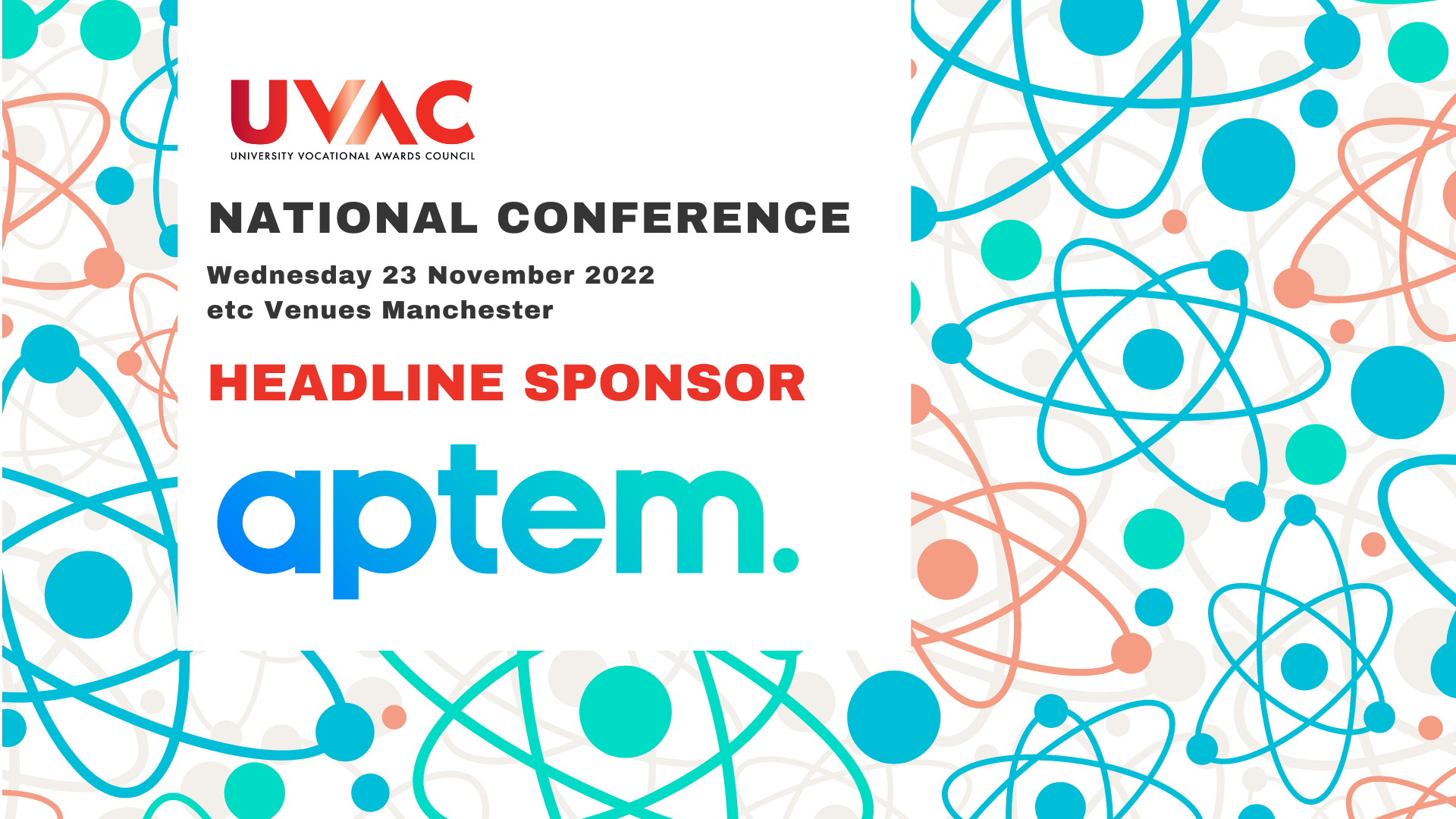 About this event
UVAC's national conference is an important calendar event that brings together updates on policy and insights to practice in the delivery of higher technical education and skills training including higher and degree apprenticeships.
UVAC is the most authoritative voice on all strategic and operational aspects of apprenticeship delivered by HE and is probably of greater significance to the sector now than any other time in the past 20 years given not only the expansion of higher and degree apprenticeships but the renewed emphasis on level 4 and 5 qualifications and given the much bigger emphasis on technical, vocational, education than on more traditional forms of HE delivery.
UVAC argues that English apprenticeships are an education and productivity success story. For higher education providers higher and degree apprenticeships offer a significant way to engage with employers to meet their skill needs. In the period post-Covid UVAC expects that HE will have a key role in determining what role apprenticeships and technical, professional education and skills will play in determining skills priorities.
The programme coverage of this and our previous conferences, showcasing the achievement and prospects within HE, is testament to the determination and innovation of the sector's practitioners and researchers working with employers.
Our theme this year is:
Learning from practice: from digital to design to performance and policy in higher technical and professional education and skills including higher and degree apprenticeships
Coverage will include:
1. Updates on how higher and degree apprenticeships and higher technical education support social mobility and contributes to the levelling-up agenda
2. The latest on Ofsted inspection at levels 6 and 7 and impact on quality and learning outcomes in relation to Inspection and audit requirements
3. Opportunities for widening access to relevant provision via adaptations in innovative digital pedagogy and approach to teaching, learning and assessment and how they are good for social mobility perspectives and diversifying workforces
4. Learning from digital adaptations and ongoing application in work-based/work integrated learning in HE, but especially apprenticeships
5. The relevance and reality of recent higher and degree apprenticeship policy including Degree Apprenticeship Policy refresh, the use of credit and recognition of prior learning (RPL), Degree Apprenticeship Growth Fund, impact of the Lifelong Learning/Loan Entitlement policy plans, review of the Levy, reboot of Access and Participation Plans, apprenticeships workforce development, growth in Higher Technical Qualifications and progression from T levels into HE.
**Programme may be subject to change**
After last year's success, we are also hosting our second hybrid event with day delegate places and online tickets too.
We are delighted that for a second year our headline sponsor is Aptem.
Aptem specialises in developing pioneering technology solutions for the vocational training, further education and employment services sectors and an increasing number of universities are using Aptem products to support programme management and ensure quality of provision.
To Book – UVAC National Conference 2022 Tickets, Wed 23 Nov 2022 at 09:00 | Eventbrite